Arrange a consultation
Most Popular
15 February 2018

27 September 2017

09 November 2015

21 August 2017

01 December 2015
Beware of Free Visa Advice on Blogs
Posted by Immigration Bureau | Tips |
While there may be a wide range of free blogs offering advice on visas and immigration to the USA, relying on this information can be dangerous.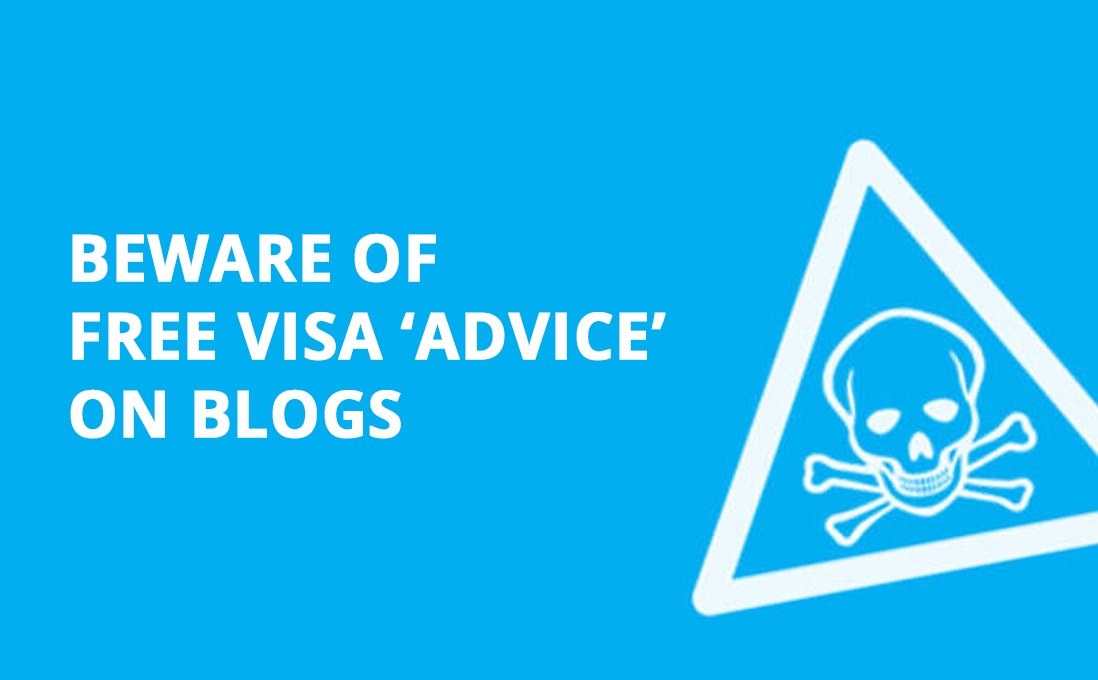 Sometimes clients come to us after speaking briefly with other immigration firms (aka "free consultation") or after reading blogs and various web sites and therefore think that they already "know" what can or cannot be done and they just want to know what "it" will cost.
Many clients are surprised to learn---after a "thorough" analysis and discussion with Mr. Yurkofsky --- that they had been misinformed or that the information they had "learned" is just plain "wrong" or incomplete.
Some clients may have been advised in a quick "free" consultation---that they had no options when in fact they had many options or vice versa.
Case Study: James' experience with free blogs and the E3 Visa for Australians
One client of ours - James - can in to trouble when trusting free advice on a blog when applying for his E3 visa. He has documented his E3 visa application story on his website.
One aspect of the process that James initially failed to recognize was that a visa denial can have detrimental effects on future visa applications. Luckily, James came to us after being denied for an E3 visa and we were able to help him with a second, proper application that eventually led to him successfully obtaining an E3 Visa.
Increasingly complex visa application process in the USA
The U.S. immigration process is extremely complex and the current political "environment" in regards to security and unemployment in the USA makes the process even more challenging to achieve our client's goals. A thorough analysis is a critical first step.
Letting our clients know the truth
We will always let our client's know what we believe their chances are of "winning". We are very proud of our approval record which is over 99 percent, including some of the most "difficult" cases.
We will not agree to move forward with a visa application if there is no realistic chance of "winning" your case.